Why Bow Wood?
Much More than a Cabinet Maker
We're much more than a cabinet maker. Since 1990, Bow Wood has been a progressive leader in designing and manufacturing premium custom cabinet systems for professional, corporate, commercial and institutional organizations across Canada and the US.
Partnering with owners, architects, designers and general contractors, we bring deep knowledge, experience and precision to your project, from initial design to installation.
Green Commitment
We extensively use LEAN manufacturing principles, quality control techniques and invest in state-of-the-art machinery to reduce time, material and waste at all levels of the company.
Bow Wood Cabinet Systems shares the environment we live in, so protecting the earth is important — to our employees, customers and stakeholders alike.
The Forest Stewardship Council® promotes the protection and preservation of the world's forests. FSC® has set
rigorous standards to protect the forests, which includes a system for labeling and tracking timber and forest
products, operations to ensure efficient use of the forests, conserve biodiversity and manage, monitor and assess the forests which it protects. Becoming FSC certified has been an important step forward in our green commitment.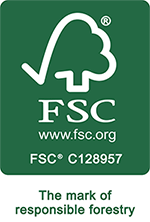 FSC® certified products available upon request
Quality, Value and Satisfaction
Our cabinentry specialist will happily provide you a free consulation to explore the best options for you. Simply contact us.